Merkle embarked on our 3rd eTail West this March in San Antonio, where the abnormally cool weather caught visitors by surprise. We were happy to be in attendance to see the latest in mobile and tablet technology, and to hear about the mobile strategies from solutions providers and retailers.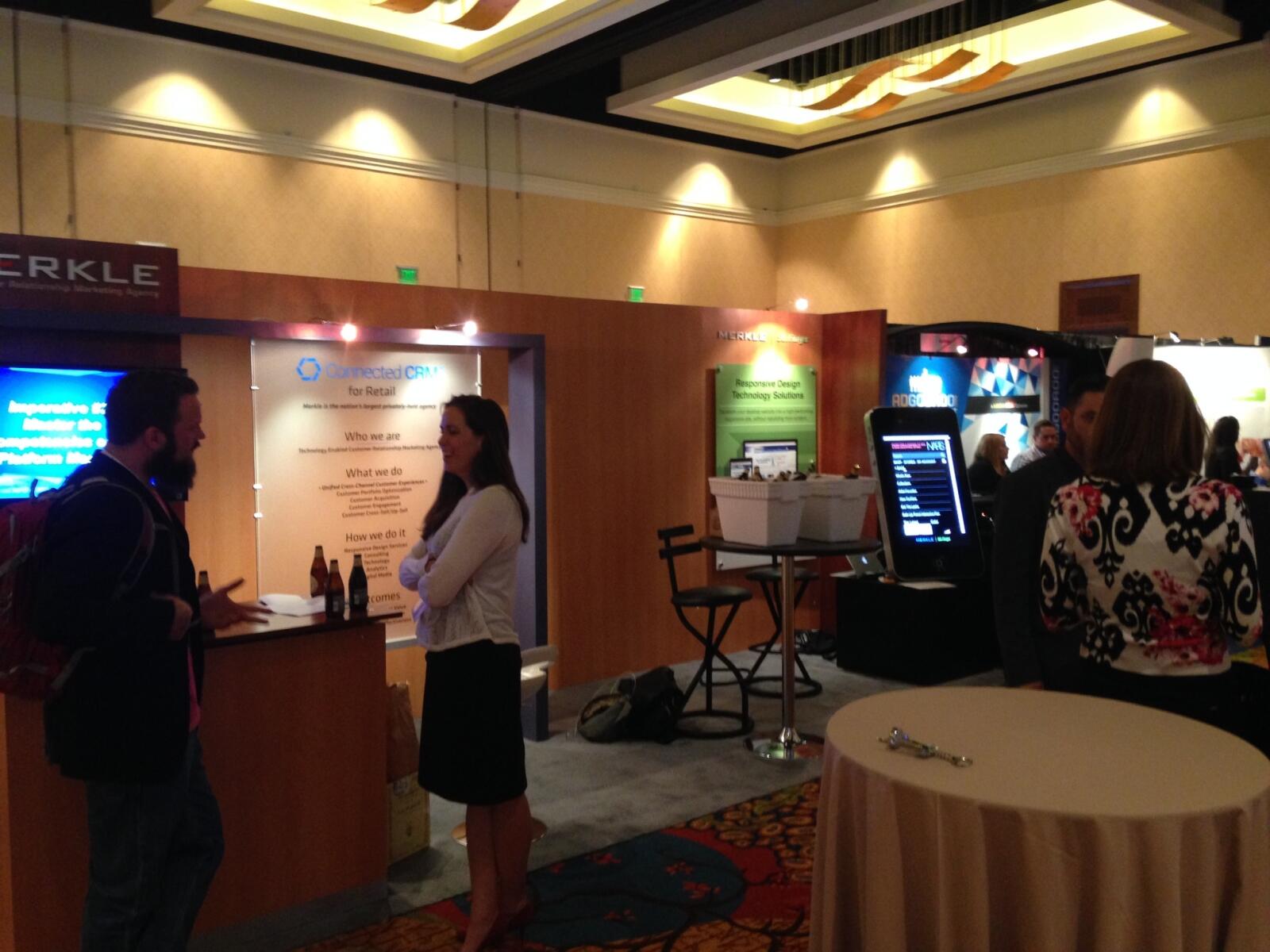 I personally spent most of the first day sitting in on the Mobile & Tablet Summit. A number of Merkle clients also joined the group, and it was great to see some familiar faces.
A major theme I noticed was that many retailers were taking more ownership of their mobile strategy and investment. Large retailers have had roles and teams dedicated to mobile development and strategy for some time, but it appears more mid-sized retailers are moving towards this approach.
These internal teams are building apps, managing marketing campaigns, and launching and maintaining Responsive websites. A number of retailers presented specifically on Responsive Design projects. They spoke about the ease of ongoing maintenance, SEO, and the conversion gains they have seen as benefits of the approach. Speakers that mentioned challenges with Responsive seemed to be hitting the same general set of issues around launch and implementation. They shared their collective experience with the fundamental change in mind-set that enterprise companies need to adopt when launching Responsive sites. Many admitted to being overwhelmed with the organizational project management and collaboration that needed to occur for a successful design phase, for example. Image optimization and speed were also issues that came up.  However, having the right technology or services partner were the key factors cited for success.
Many of these presentations were exact sound bites of the conversations we have with retailers every day. Merkle recently launched a newer version of our ResponsiveJS product suite to solve many of these issues. In addition to our rock-solid technology, we also provide the strong professional services chops to manage the Responsive Design process at an enterprise level. 
From Responsive Web Design to dynamic site personalization and optimization, the content at eTail West was extremely timely and valuable for retailers and solutions providers alike. It also validated a lot of the cool work we're doing at Merkle.  It was an honor to be a part of such a great event.
Contact us at [email protected] for more info.